Secondary School
When your child is in Year 5 and/or Year 6, you'll begin to look at the exciting prospect of your child starting secondary school, and continuing their journey in education.
When choosing a secondary school, it's important to consider their ethos, school culture, timetable, size and location. We've created this page to help you to consider which secondary school might be the best fit for you, and to begin to plan your child's next steps.

Beauchamp College
Beauchamp College is an 'Outstanding' 11-19 school, just a whisker away from the neighbouring Brocks Hill.
Like Brocks Hill, the school is part of the Lionheart Educational Trust. This means that students from Brocks Hill can expect to experience the same exacting standards of excellence, now through a 14-year-journey. Staff at Beauchamp already work regularly with students at Brocks Hill, meaning that your child will likely see familiar, friendly faces in their transition to Year 7.
Beauchamp College has superb transition support in place for new students entering Year 7, designed to ensure that every individual begins secondary school feeling confident and safe. With a huge site and state-of-the-art facilities, including a 3G Pitch and modern Design Studio, students are always inspired by their surroundings when learning.
Part of the 14-year-journey, Beauchamp also has a strong history of sending students on to the most prestigious university and careers paths; with over a third attending Russell-Group universities each year.
At Beauchamp, you can be safe in the knowledge that your child will not only have the tools and needed to succeed in their ambitions, but be fully supported in them too.
You can find out more about Beauchamp College here.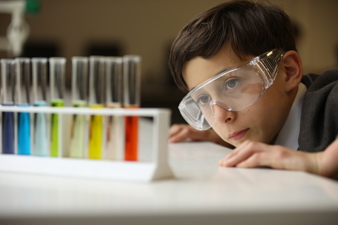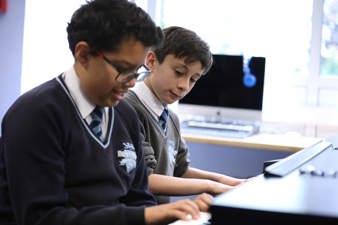 Gartree High School
Gartree High School is an 'Outstanding' 11-16 secondary school, also neighbouring Brocks Hill and Beauchamp College in the heart of Oadby.
Gartree High School features a modern building in idyllic grounds, and prides itself in the emotional and social support it offers students, as well as academic.
The school day starts at 8:30am and finishes at approximately 3:00pm.
The site is fully equipped with modern classrooms and facilities, including a Dance Studio and Design and Technology Workshops.
You can find out more about Gartree High School here.

Manor High School
Manor High School is a friendly, progressive school also in the Oadby area, admitting boys and girls for secondary education.
The Manor High School ethos and vision centres around progress and ambition, while also taking pride in their strong history and traditions.
The grounds features modern facilities and high-tech equipment, and has plans to open a state-of-the-art Sports Facility to service students and community members alike in the coming years.
The school day starts at 8:30am and finishes at 3:05pm, and operates a 2-week timetable.
You can find out more about Manor High School here.

Other options
The three schools listed above are the local schools in the catchment area. However, if you wish to look at all secondary schools within Leicestershire find out more here.